Jax Auto Wax is an Australian family run business operating since 2013.
Owners Karen and Errol Weber, started their business back in 2012, after Errol returned home from travelling the U.S.A with a great story and an idea.
All, starting at the Indianapolis Swap meet where, Errol met owners of Chicago Jax Wax, Jim and Michele Eskridge. Jim and Michele were stall holders at the show, and were showcasing their products in which they used on their beloved Camaro's. Errol being a car enthusiast himself, he learnt all about the products and was blown away with the results.
Errol returned home from the USA, with a new friendship, an idea, but also a bottle of Jax Wax Carnauba Paste and a bottle of Swirl remover to show off to the rest of the family and Australia.
Since launching the business in early 2013, we have seen our business grow, with products stocked across Australia in many Automotive Detailer shops, and in your homes.
Karen and Errol also attend many Automotive events across the country.
We are proud to be the Australia Business owners of Jax Auto Wax, stocking a fantastic range of Car Care products and Accessories. Whether you own, a boat, car bike, truck, tractor or helicopter we have a product to make it shine.
We love to chat, so if you have any questions contact us directly!
Since 1993, Jax Wax Car Care and Automotive Detailing products have been manufactured exclusively for Professional use in order to Realise Outstanding Results for the First Time and Be Fast and Easy to use.
Our largest customer base is Commercial – Car Dealers, Body Shops and Professional Detailers. Jax Wax products are used in 97 out of 105 New Car Dealerships in the Greater Columbus, OH area.
Our commercial customers need products that are Fast and Easy to use, Work the First Time and are Long Lasting – in their business Time is Money and Results Matter.
That's why they use professional products instead of getting their supplies from the "Wax Wall" at Walmart of common chain parts stores.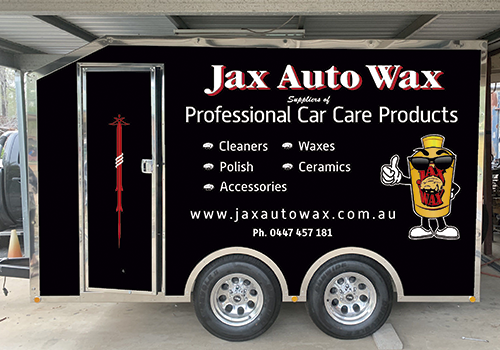 In 2008, the quality and results of our products had spread to consumers through word of mouth.
People began inquiring as to how they could get the same professional automotive detailing products to get the same results on their vehicles.
Up until that time, we had never packaged our products in "consumer friendly" quantities. We were used to providing our products in drums, pails and gallons.
Well, consumer demand was so high that we decided to give people what they wanted – the same professional automative detailing products in smaller consumer-friendly quantities. Since that time, the consumer part of our business continues to grow on word of mouth.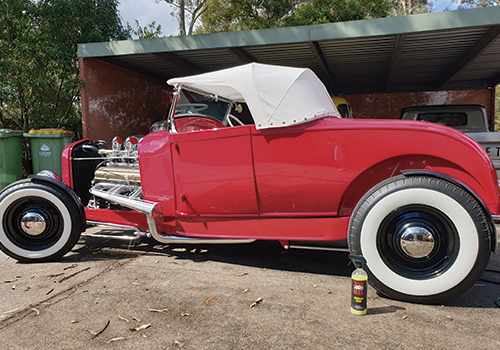 Unlike many other retail car care products, all Jax Wax products are manufactured in-house.
The key to having great products is using the best American-Made raw materials available.
We refuse to use less expensive, imported raw materials in order to increase our profits. Manufacturing might cost less, but the products just don't work as well.
By using the finest ingredients, we can control and ensure the highest quality and performance of Jax Wax products.
You will be extremely satisfied with the quality and performance of our products, fast delivery and outstanding customer service.
I personally guarantee it.
Thank you for your business.